Hey Team,
In the morning we rode with Floyd Landis, George Hincapie, Robin Williams, and many other cycling legends. One of the best experiences in my life.
When we arrived at the Circus club for the Davis Phinney Foundation dinner there was lots to be done. And we did it! We stapled about 400 packets that were the programs we handed out, signed everybody in, made sure people knew where to go and what to do when they got there, helped with the bidding, picked people up from their hotel rooms almost with a Maserati. I was so close to driving a Maserati to pick Dave Towle up from his hotel room but the car was picking up Phil Ligget instead. That's ok. The fact that they even offered to let me drive it already made my day. So after picking up Dave, the guests started to arrive. Many famous people such as Floyd Landis, Bobby Julich, Fabian Cancellara, George Hincapie, Jens Voight, Robin Williams, Paul Sherwin, and Phil Ligget are just some of the big names that were there. It was hard to keep my cool when these people arrived so I couldn't help gathering the team up to get some photos with the guys. Here are some photos of the event.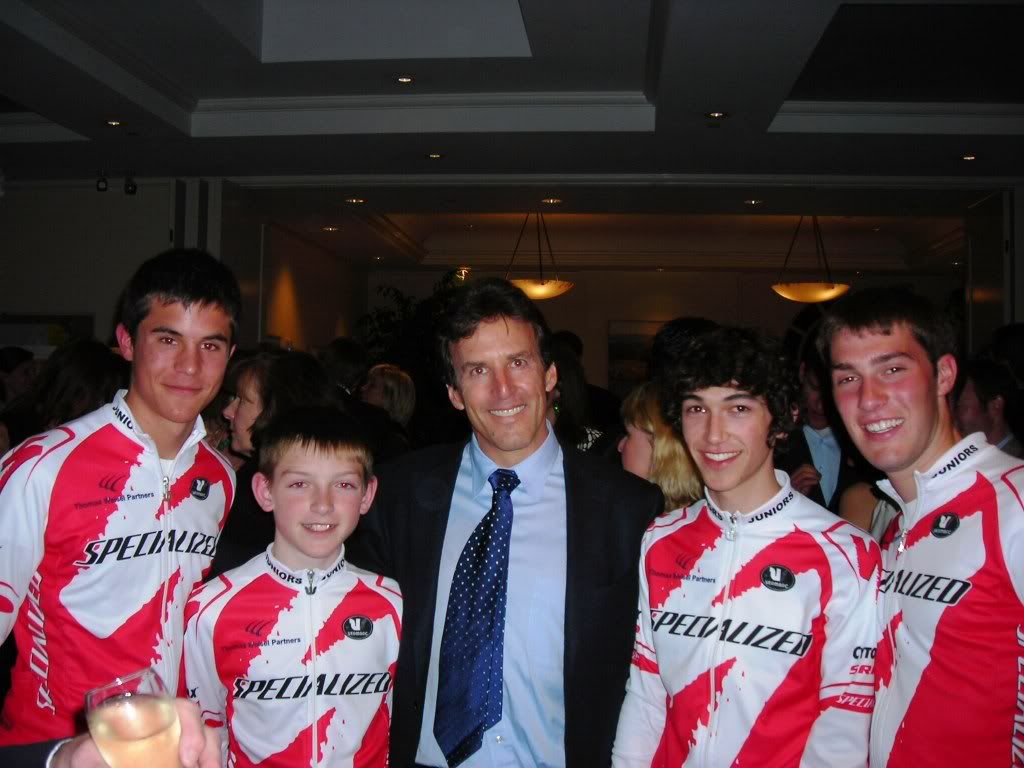 The Team with Davis Phinney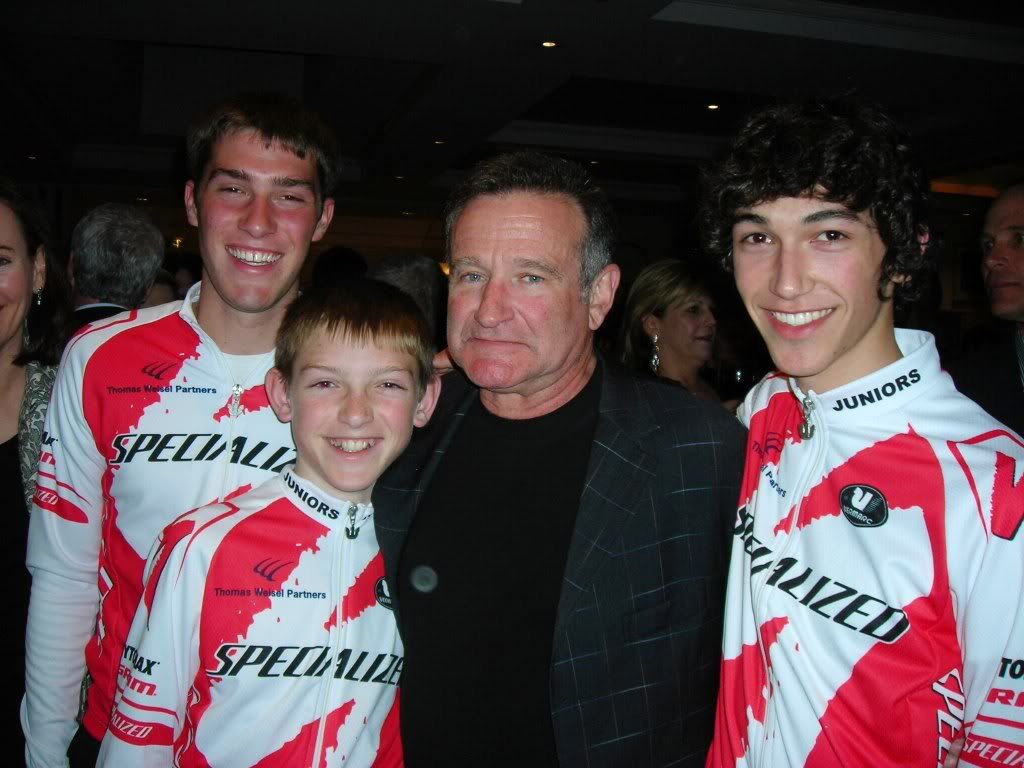 Sharing a few laughs with Robin Williams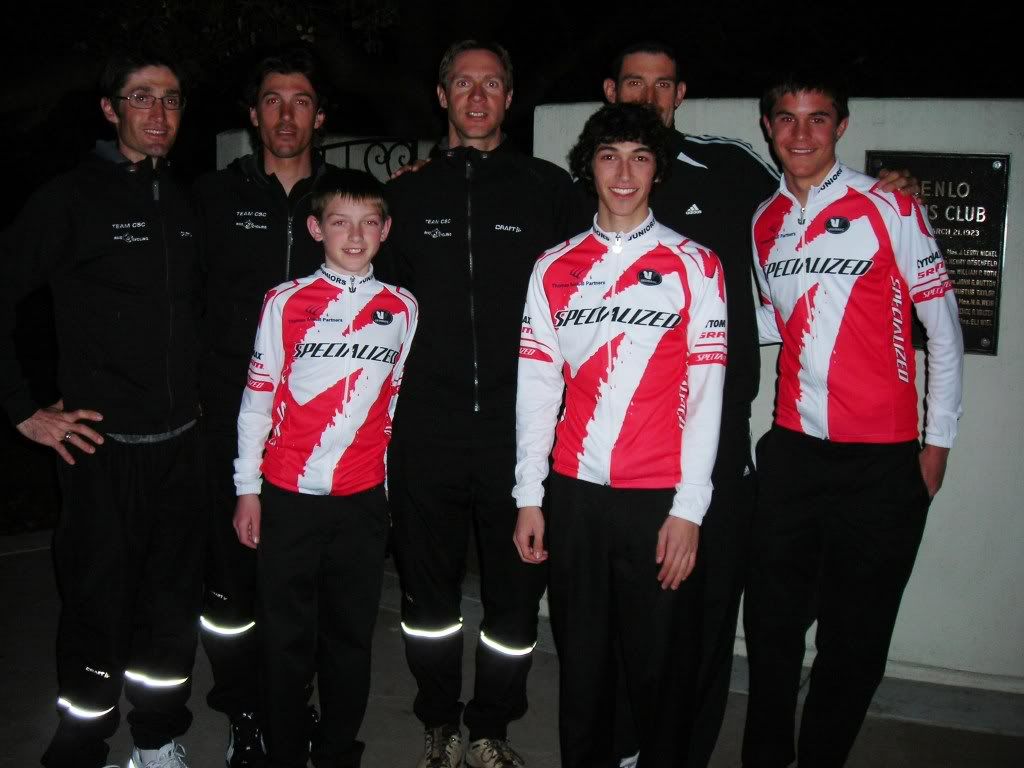 And getting to mingle with the biggest names in cycling. Including Tour of California prologue winner Fabian Cancellara.
We hope that Davis's surgery turns out well and that he recovers soon. It is very sad to see him like this but we were all happy we were there to help with the cause. Thank you to Fred St. Goar, Team Tibco, and anyone else for letting us help out with the dinner.
-Edan